HBC Organics
Regular price
Sale price
$12.35 USD
Unit price
per
Sale
Sold out
This jar comes filled with an amazing cross between body butter and lotion ! It is specially formulated for a baby's moisture- thirsty skin! 
Made with organic apricot kernel oil it will drench your little one's skin so that it feels as soft as the day he/she was born! & you only have to apply it once! 
This product is 100% organic made without chemicals, dyes, artificial fragrances, parabens, and preservatives!
Ingredients: *organic*
Avocado Oil*, Apricot Kernel Oil*, Reverse Osmosis Water, Natural Beeswax*, Essential Oils/Extracts (if scented)

Share
View full details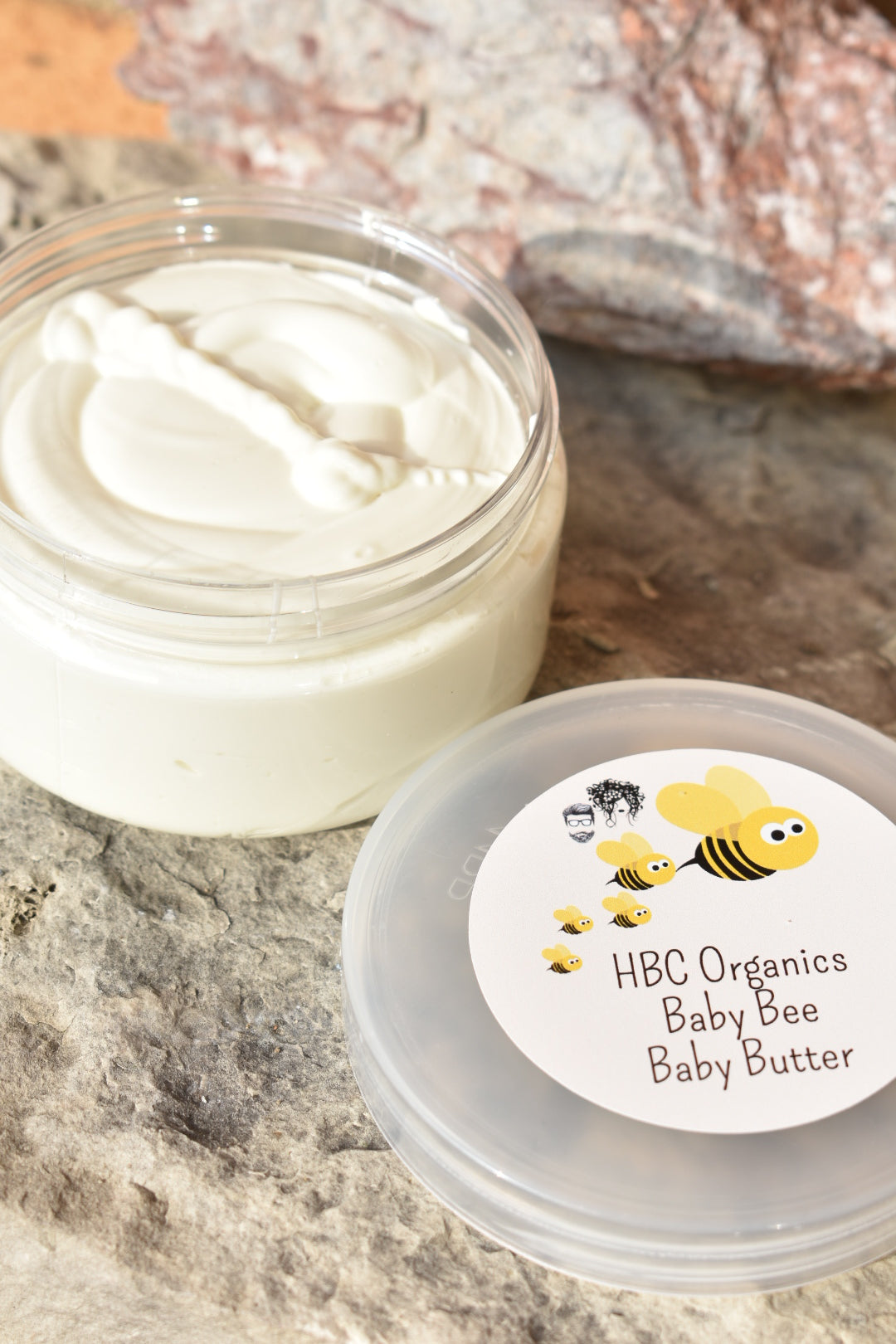 Absolutely love ❤️
Love the smell, the moisture is so intense! I get super dry skin in the colder months and am loving this!!!
Super Nice
This baby butter is great. I use it on myself. It is a soft smell. It is for a baby, so I know the jar would last longer for sure. It's almost gone being
that I am using it.
High Quality
Love your products – they are so high quality and the fragrances are divine!
Great for baby and mama!
These scents are subtle and the butters are so soft! Not only do I use these butters on my toddler, I use many others as well. I've never had a reaction and neither has she! If anything, they've corrected many skin issues for the both of us!
Super soft
I use this for myself! It blends so well, and feels so soft.