HBC Organics
Regular price
Sale price
$10.00 USD
Unit price
per
Sale
Sold out
 It is about time that we had a natural baby wash. Our gentle head to toe formula makes it possible to soften the skin with avocado oil and gently wash away dirt. With our variety of essential oil based scents, your baby will have that soft, cuddly, baby smell.
Give it a quick shake to mix it up, as some separation is normal for this product. 
​
These come in 8 ounce bottles
Ingredients: ​Aqua, Organic Avocado Oil, Organic Potassium Cocoate, Organic Potassium Oleate, Lauryl Betain, Organic Glycerin, Benzyl Alcohol, Potassium Palm Kernelate, Palm Kernel Acid, Decyl Glucoside, Potassium Citrate, Organic Extracts and/or Essential Oils (if scented)
Share
View full details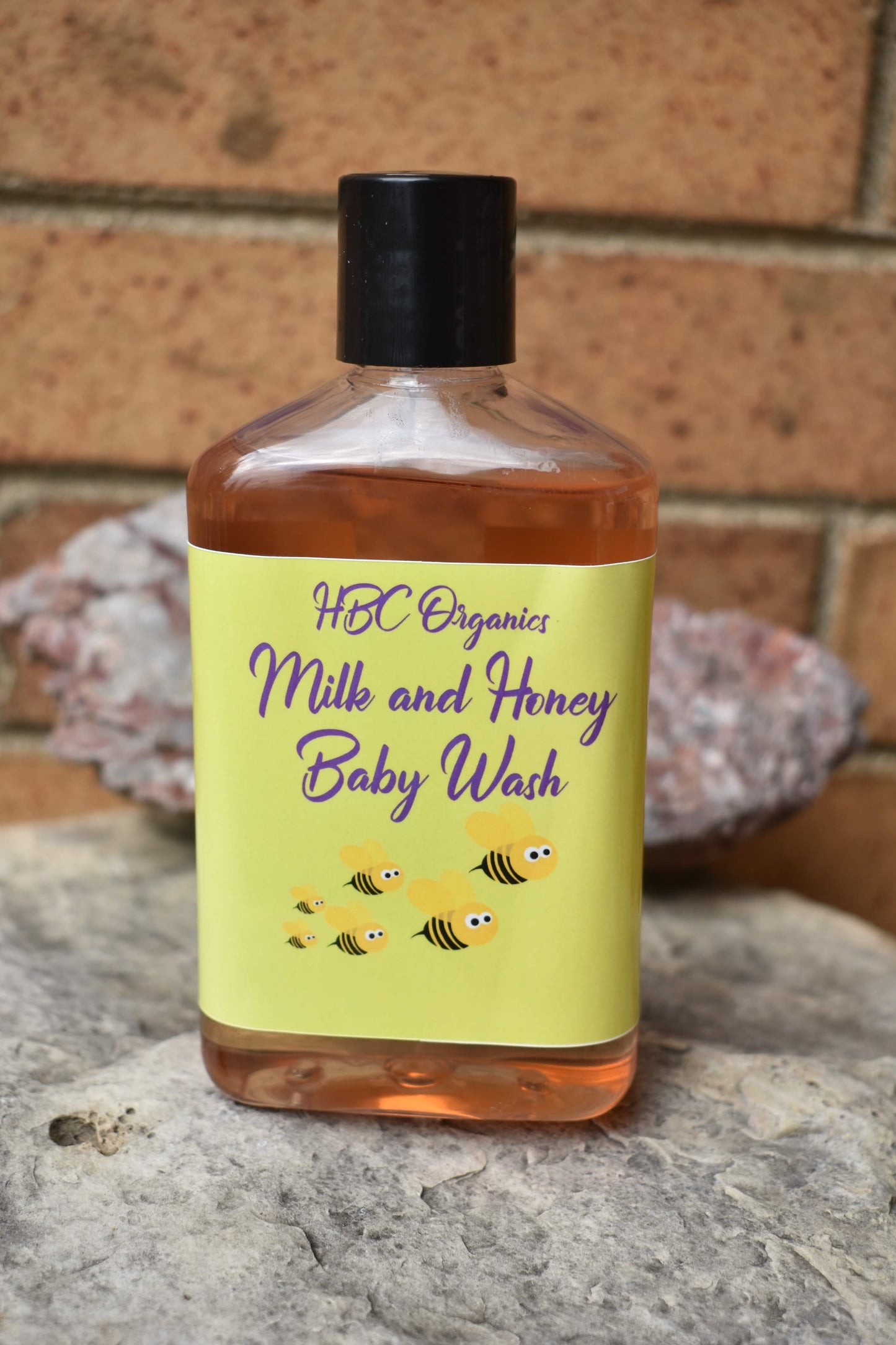 Never disappointed
Babies hardly need washing, but when they do, boy do they! This does not have an obnoxiously overpowering scent like most baby soaps. I actually feel like the babies get clean, not just lathered with ingredients I can't pronounce to cover up baby smells. Not tear-free or coconut free, just a heads up. This is the only brand product our children have ever used, for good reason.
Sweet Dreams Baby Wash
So gentle and smells great and is so soothing.
Baby Wash
Sweet DreamZ is hands down the cure to a sleepy/restless/cranky child! Combine it with the body butter and your little one will be out in no time.
Baby wash
Just starting using this on my nieces sensitive skin. It's making her skin smooth and hydrated.
Best kids/baby soap
Been using for almost 3 years now. Very gentle, and all the scents smell amazing. We used when our little guy was just an infant also no issues. When it comes to our babies we try to use the cleanest of products! So thankfully HBC offers just that in so many products!