HBC Organics
Regular price
Sale price
$77.00 USD
Unit price
per
Sale
Sold out
Join our soap club today!

We have a couple different options for our soap subscriptions! Starting April 2022 some things have changed! 

Option 1: 1 Bar of soap per month along with a soap sample! 
Option 2: 2 Bars of soap per month along with a soap sample!
Be sure to click subscription shipping during checkout! This is billed as a subscription yearly. 

Benefits to Cold Process Soap
1- Provide your skin (hair & scalp if you use shampoo bars) with essential vitamins and minerals to contribute to a healthy glow.
2- Moisturize deeply without clogging pores. The saponified oils, such as coconut, olive, and avocado oils don't lose their benefits with the cold process method like they would if it was hot process method. So you get all the benefits while cleaning your skin.
3- Contrary to popular belief, truly natural bar soaps do not dry out the skin the way commercial bars or body washes will. They actually moisturize & nourish the skin while properly cleansing it. You don't want to remove ALL oil from your skin, just the excess.
4- They provide a rich, creamy lather that lasts longer (which can be great on the wallet) as long as they are properly cared for. Bonus points - buy the right kind of bar & you can use them head to toe!
5- Reduce the appearance of acne marks, scars, and aging spots & provide a more youthful appearance by smoothing out fine lines! *so long as it is a natural bar*
​ *BONUS*
Cleanse & Moisturize the most sensitive of skin without irritation!
You pay for this once a year! <3 Our cold process bar soaps range in price from $6.95 to $12.95, not including shipping. With the one bar a month you are getting a bar of soap for $7 shipping included. With the two bars per month you are getting each bar for $6.25 with shipping included. 
Share
View full details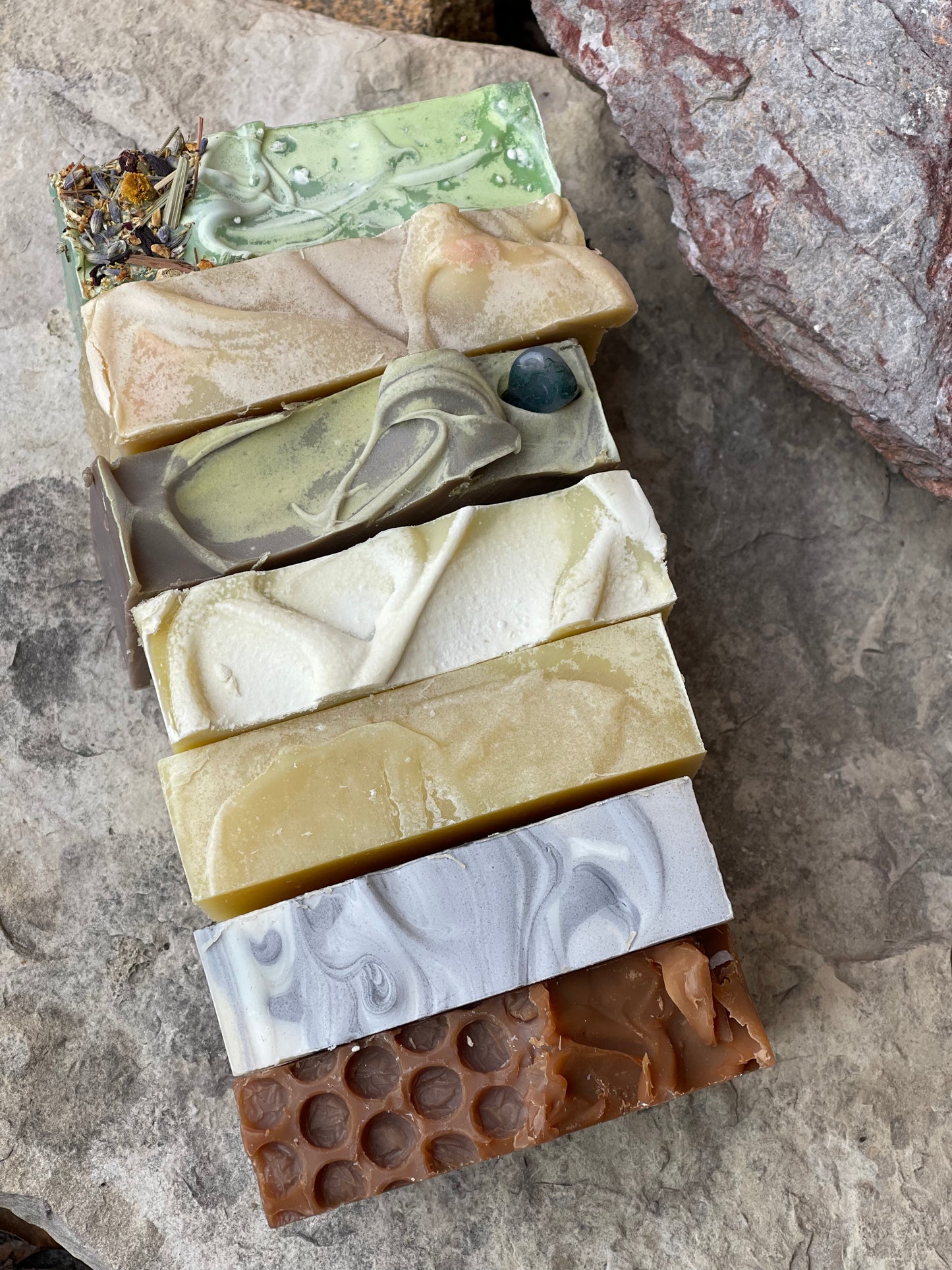 Year of soap
Love the scent of these soap! Great to use and/or gift!